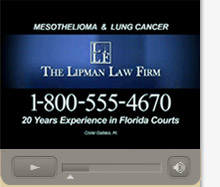 Joe was exposed to asbestos while performing mechanic work on cars, light trucks and heaving machinery primarily between 1978-1994. Joe was diagnosed with mesothelioma in 2004.
More >>

Lipman Law Firm
5915 Ponce de Leon Blvd.,
Suite 44
Coral Gables FL 33146

Toll Free: 1-800-226-2620
Phone: (305) 662-2600
Fax: (305) 667-3361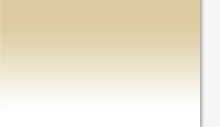 Mesothelioma and Asbestos Exposure Attorneys of The Lipman Law Firm
---
David M. Lipman

Attorney At Law
Practice Areas:
Mesothelioma Litigation
Asbestos Exposure Cases
Bar Admissions:
Pennsylvania - 1971
Mississippi - 1971
District of Columbia - 1977
Florida - 1979
Colorado - 1993
Education:
Duquesne University School of Law - 1970
Mr. Lipman has spent three decades as a practicing attorney and, since 1986, has practiced exclusively in the area of asbestos litigation. He has represented approximately 3,000 clients in asbestos related cases.
Mr. Lipman's prior legal employment is as follows:
1970-1973: North Mississippi Rural Legal Services in Greenwood-Oxford, Mississippi
1973-1975: Mississippi Prisoners' Defense Committee in Jackson, Mississippi
1975- 1978: Lawyer's Committee for Civil Rights Under Law in Washington, DC
1979-1982: David M. Lipman, P.A., Miami, Florida
1982-1989: Lipman & Weisberg, Miami, Florida
1989- Present: David M. Lipman, P.A., Miami, Florida

The hiring of a lawyer is an important decision that should not be based solely upon advertisements. Before you decide, ask us to send you free written information about our qualifications and experience.