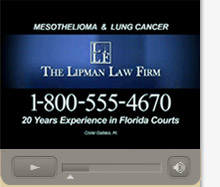 Joe was exposed to asbestos while performing mechanic work on cars, light trucks and heaving machinery primarily between 1978-1994. Joe was diagnosed with mesothelioma in 2004.
More >>

Lipman Law Firm
5915 Ponce de Leon Blvd.,
Suite 44
Coral Gables FL 33146

Toll Free: 1-800-226-2620
Phone: (305) 662-2600
Fax: (305) 667-3361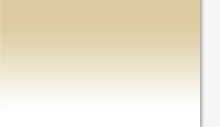 Mesothelioma Client Cases
We are proud to share the stories of our experience helping those diagnosed with Mesothelioma
Joe & Gale
Joe was diagnosed with mesothelioma in 2004. He was 47 years old. He had been with his wife Gale for more than a decade. Joe has two sons, Sean and Joseph, Jr. from a previous marriage. At the time of Joe's diagnosis, his sons were 14 and 16.

Joe was exposed to asbestos while performing mechanic work on cars, light trucks and heaving machinery primarely between 1978-1994. During this period of time, the majority of brakes and clutches contained asbestos. During this period of time, he worked for a family member who was a paving contractor. Joe was the primary mechanic for the company, particularly during the early years while employed by this contractor. In addition, he worked on cars for his family, friends and neighbors as a hobby and additional source of income.

Joe and Gale brought suit against the manufactures and distributors of brakes and clutches, automobiles and heavy machinery.

Joe and Gale settled with the majority of the defendants before and during trial. There was a substantial verdict against the last remaining Defendant. I believe the verdict was the largest asbestos verdict in Florida. However, we do not want this testimonial to discuss dollar amounts.
---
Robert L
Robert and Phyllis were married for 56 golden years. They had two children, 5 grandchildren and 6 great grandchildren. Bob and Phyllis lived in Indiana. Phyllis raised their children and Bob worked as a carpenter and home builder. He and his brother formed their own company building homes. He was exposed to asbestos containing joint compound and asbestos containing asbestos cement pipe on a regular basis as he supervised all phases of the construction of the homes.
After retiring in 1989, Bob and Phyllis moved to Florida. In November 2002, Bob was diagnosed with inoperable malignant mesothelioma. He was no longer able to spend time with his wife, going to church, fishing and traveling. He worked hard his entire life and was unable to enjoy his retirement years as he had planned. He felt extremely guilty to be such a burden on his wife.
A lawsuit was initiated against manufacturers of joint compound, cement pipe and fiber suppliers. The case settled after opening arguments and the family was thrilled with the result. Bob passed away four months later after his entire family attended his 80th bday party thrown by his wife.
---
Charlie J
Charlie and Kay were married for 50 years. They had two beautiful daughters and seven grandchildren. When he was 69, he and his wife were told Charlie had the worst of the worst cancer. Was informed by his doctor that this cancer's only known cause was asbestos.
He and Kay decided to fight it together, one day at a time. Charlie endured countless cycles of chemotherapy. He described the way he felt on chemo as "a journey into the valley of the shadow of death"
Charlie was exposed to asbestos as a career boiler tender at a local power plant. He was also exposed as a maintenance worker on several naval ships. A lawsuit was initiated on behalf of Charlie and Kay against manufacturers and distributers of pipe covering, block, boilers, turbines, gaskets and insulating cement.
Although Charlie lost his fight about 18 months after diagnosis, when he was 71, Kay and their children continued to fight on his behalf and saw the lawsuit through. His family knows that the results recovered would have made him so proud of how he took care of his family one more time.
---
Ann H
Ann H is a 73 year old woman living with mesothelioma. She was diagnosed with mesothelioma five years ago in 11/2003. Her sons, grandchildren, brothers and sisters came down for Christmas in 2003 to be with Ann who lived with her elderly mother, thinking that this would be their last Christmas.
Ann was a teacher. She could not figure out how she was diagnosed with an asbestos related cancer until she discovered that brakes and clutches contained asbestos for most of her life. Her father owned and operated a garage in New Jersey. The garage was located next to the family's residence. Ann grew up in a rural area in New Jersey. It was an extremely family oriented area. She and her brothers and sisters were raised in this garage, helping pump gas, clean up and keep their parents company. Her father was a mechanic and was described as spending all of his time in the garage.
A lawsuit was initiated on Ann's behalf against manufacturers and distributors of brakes, clutches and vehicles. Ann has been receiving auto immune treatments for her mesothelioma in the Bahamas since 2004. This is an extremely expensive treatment. However, Ann has had great success with the treatment. The lawsuit was settled shortly before trial. As a result of the settlements, Ann no longer needs to worry about the cost of her treatment in the Bahamas.
---
Jack T and Ed S
Jack T and Ed S were best friends. They grew up in Baltimore and worked on their first construction job together as apprentices. Jack was an apprentice insulator and Ed was an apprentice pipe fitter. They both worked their way up in the industry. Jack became a superintendent in a successful insulation company. Ed became an estimator and then a project executive for a general contractor. At one point, Jack and Ed opened their own insulating company. That is not all the friends shared. Jack was diagnosed with peritoneal mesothelioma and Ed suffered from pleural mesothelioma.
Lawsuits were initiated on behalf of Jack and his wife and Ed and his wife in Baltimore where they started their construction careers. Included in their lawsuits were manufacturers and distributors of pipe covering, block, insulating cement, joint compound, acoustical spray, boilers, turbines.
Both friends died in 2003. Their families saw their lawsuits through in 2004. Both lawsuits settled days before trial. Their families were comforted that they were able to obtain closure after the horrible injustices of losing their loved ones.

The hiring of a lawyer is an important decision that should not be based solely upon advertisements. Before you decide, ask us to send you free written information about our qualifications and experience.